On Tuesday 6th April, 2021, while our On-boarding team was in Tarkwa to kick-start the roll-out of the Ghana Electronic Procurement System (GHANEPS) in the Western Region, our Training team was training a batch of Service Providers (Suppliers, Contractors and Consultants) at our training hub at the Accra Digital Centre in Accra.
The first Roll-Out in Western Region is the 11th in our series and will on-board 26 Government Entities in the region on to the system.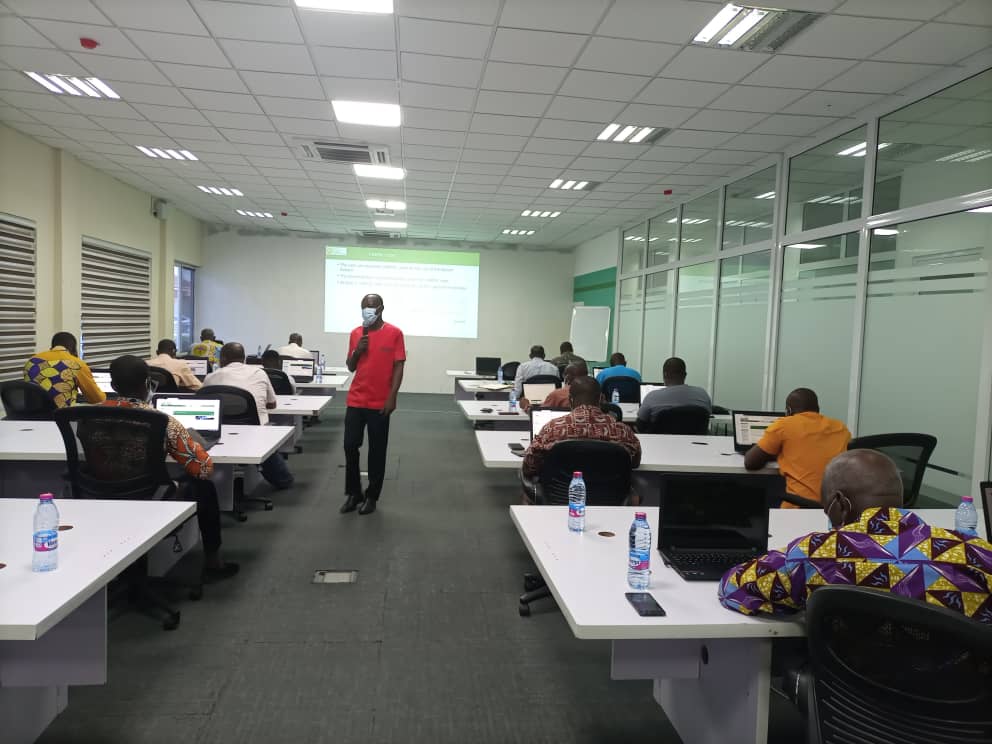 As part of the Government's digitization agenda, GHANEPS aims to enhance transparency, ensure uniformity across all entities, foster competition and fairness towards Service Providers, increase efficiency in the public procurement process as well as reduce cost.
At the moment, 115 Government Entities have already been rolled onto the system and are shifting from manual to complete electronic Procurement. This year, 20-30 Entities will be added every month.
The PPA is committed in training all the Public Entities and provide the needed support to ease their transition.
Service providers are also advised to take part in any of the free one day training sessions organized by PPA every month to be able to continue to do business with Government.
Source: PPA