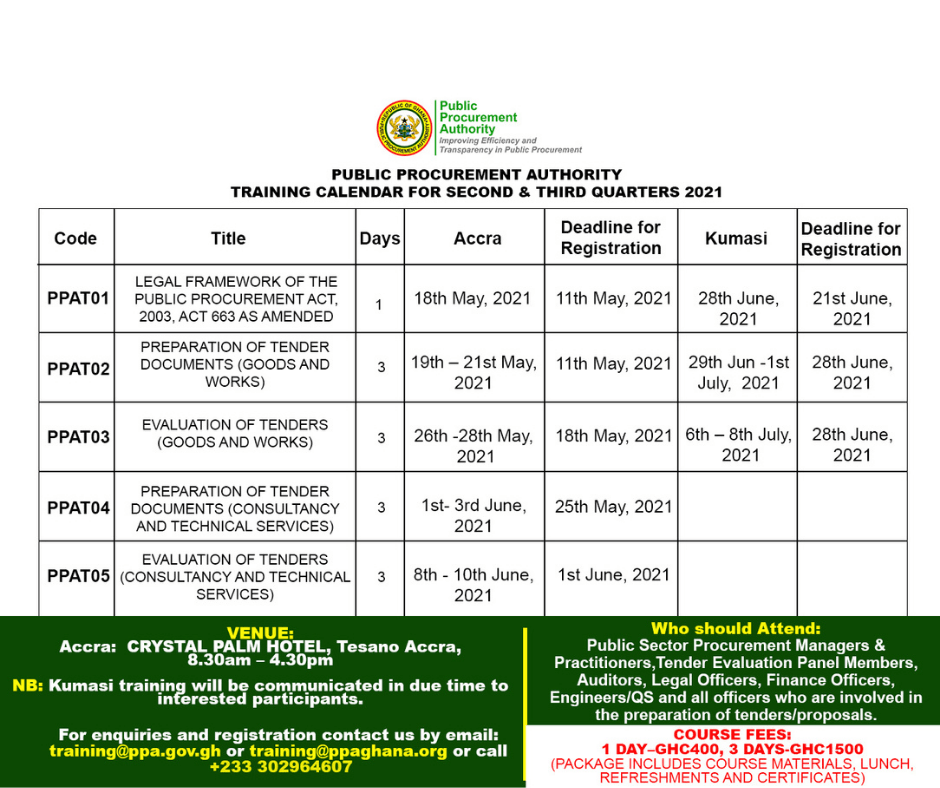 Who should Attend:
Public Sector Procurement Managers & Practitioners, Tender Evaluation Panel Members, Auditors, Legal Officers, Finance Officers, Engineers/QS and all officers who are involved in the preparation of tenders/proposals.
The Training Workshops provide opportunities for Procurement Practitioners, Entity Tender Committee Members and Tender Evaluation Panel Members to acquire further insights into the preparation Tender Documents and also undertake an incontrovertible Evaluation of Tender/Proposal for the four categories of the Public Procurement in Ghana namely: Goods, Works, Consultancy Services and Technical Services.
Participants for the Training Workshops will have an opportunity to go through a proper SIMULATION of how Tender Documents/Proposals are prepared and how the corresponding Evaluation of Tenders are conducted.