Professor Douglas Boateng
Board Chairperson – (MSc, EngD, FCILT, FSOE, FIPlantE, FCMI, FIC, FInst.D FIOM FCIPS, FIoD, CDir)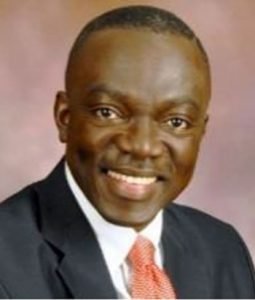 Professor Douglas Boateng, Africa's first ever appointed Professor Extraordinaire for supply and value chain management (SBL UNISA), is an International Professional certified Chartered Director and an adjunct academic. Independently recognised as one of the vertical specific global strategic thinkers on procurement, governance, logistics, and industrial engineering in the context of supply and value chain management, he continues to play leading academic and industrial roles in supply chain strategy development and implementation, both in Africa, and around the world.
He holds, amongst other qualifications, an Institute of Directors Graduate Certificate and Diploma in Company Direction, MSc in logistics in Manufacturing systems and a Doctor of Engineering (Warwick). He is also an elected FELLOW of: Institute of Directors – UK & South Africa; Society of Operations Engineers – UK; Institution of Plant Engineers – UK; Chartered Institute of Logistics and Transport – UK & South Africa; Chartered Management Institute – UK; Chartered Institute of Procurement and Supply – UK; Institute of Business Consulting – UK; and the Institute of Operations Management – UK.
Recognized for his outstanding contribution to the academic and industrial advancement of local and international aspects of supply chain management he was bestowed with a Platinum Life Time Global Achievers Award (2016) and a Life Time Achievers Award (2013) by the Chartered Institute of Procurement and Supply, and its various local industry associations. In 2016, Professor Boateng was honoured by CEO Titans Building Nations with a Life time Achievers Award for exceptional work done in the area of industrial engineering, procurement, and supply chain management in a developing world context. He has also been publicly acknowledged by leading institutions, including the Commonwealth Business Council, for his ongoing contribution to the rapidly emerging concept of strategic sourcing and its inextricable link to Africa's long-term industrialisation and socio-economic development.
Professor Boateng has been an elected member of the UK's Institute of Directors for over 20 years, and continues to assist local and international organisations and CEOs with board level, directional, accountability and governance matters. For more information visit www.douglasboateng.com and www.panavest.com