Mr. Francis D. Kofi Owusu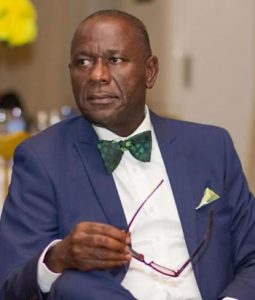 Mr. F. D. Kofi Owusu is an alumnus of Prempeh College.  He holds a Bachelor of Arts (BA) degree in Marketing & Finance concentration with Communications, from the University of Texas, Arlington.  He also holds Life & Casualty and Real Estate Licenses from the State of Texas.
He is the CEO/Founder of ZAC Company Limited (a computer services business) and Kayles Company Limited (a real estate company).  Kofi is a Senior Executive with over 20 years Business Management, Crisis & Problem Solving Leadership experience, with demonstrated results in Sales, Marketing and People Leadership.   He is known for excellence in deal negotiation and communications.  He also has proven fundraising & event planning competency, with strong cross-group collaboration skills to manage large teams.
Mr. Kofi Owusu's work experience spans a number of senior management positions held in private and export oriented companies, some of which he either founded or co-founded.  He currently sits on some Boards, including Dalex Finance Company Ltd. and Reliance Personnel and Logistics Co. Ltd.
He is an active Member of the Friends of the Heart not-for-profit organization that raises funds in support of the Ghana Heart Foundation/National Cardio-Thoracic Centre in Accra, Ghana.
Kofi is married with five children.