Mrs. Ernestina Swatson Eshun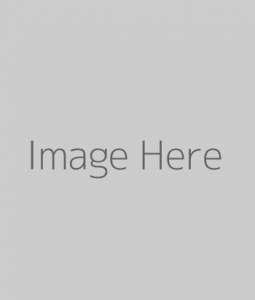 Mrs. Tina Swatson Eshun graduated with a BSc Civil Engineering in 1985 from the Kwame Nkrumah University of Science and Technology and obtained an MSc (Transportation Engineering) from Imperial College, University of London, in 1987.
Tina started her career as a Teaching Assistant at the Department of Civil Engineering, KNUST and later as a Lecturer.  She travelled widely to Angola, Algeria, Gabon and Republic of Congo from 1991 to 1996, when she returned to Ghana to take up a position as Marketing Manager of Gabrho Ltd, a family owned pineapple farming and exporting venture. She became the Vice President of the Horticulturists' Association of Ghana and served on several committees including the Technical Committee of the Ghana Standards Board for development of standards in production and handling of various horticultural produce, Steering Committees of the Horticulture Export Industry Initiative (HEII) and its follow up, the Export Marketing and Quality Assurance Program (EMQAP).  These were multimillion-dollar World Bank funded Programs at the Ministry of Agriculture to expand Ghana's Horticultural Export Industry.  She also headed a Task force set up to define a road map for EurepGAP Certification for exporters of Ghanaian Horticultural Produce into the EU Market.  She was a member of the GhanaGAP Steering Committee.
Tina worked as a full time Civil Engineering consultant when her company was one of two Export Companies taken over and used as the nucleus for a World Bank funded Export Marketing Company with five outgrower groups in the pineapple growing belt of the Eastern Region.
As a consultant Civil Engineer, Tina was involved in various studies and projects including Design of Urban Roads in the Sekondi/Takoradi Metropolis; Design and Construction Supervision of Cocoa Feeder Roads funded by the EU in Ashanti and Brong Ahafo Regions; and Emergency protection of the Weija Dam catchment area.  She was the Site Engineer responsible for construction supervision of 30 Presidential Villas built at Ridge, Accra, for the AU Summit in July 2007.  She has since 2002 been a consultant to Schlumberger in their program for sponsoring non-Anglophone African students to study Engineering in Ghana.
She was named a Fellow of the inaugural Africa Leadership Initiative Class of 2002, and also served in 2015 and 2016, as a Senior Executive in the Fund Raising Office of the NPP 2016 Presidential Campaign, where she was directly responsible for a number of innovative fund raising activities.
Tina is currently employed at the Ministry of Finance and Economic Planning as a Technical Advisor to the Minister.
She is Christian, has been active at the St. Anthony of Padua Anglican Church serving on the Parochial Church Council and as Parish Council Secretary since 2006.
She is married with two adult children.