The Public Procurement Authority (PPA) has announced the introduction of a comprehensive Certification and Licencing Programme for all Public Procurement Practitioners in Ghana. This was made known at the signing of a Memorandum of Understanding (MoU) between PPA and Commerce Edge held on Friday, 15th February 2019 at the Africa Regency Hotel, Accra.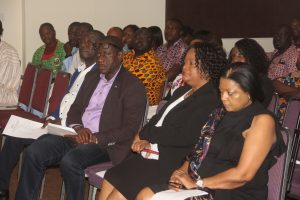 Mr. AB Adjei, Chief Executive of PPA indicated that this collaboration seeks to strengthen the implementation of Section 3 (k) of the Public Procurement Act, 2003 (Act 663) as amended which enjoins the PPA to "develop, promote and support training and professional development of persons engaged in public procurement and ensure adherence by the trained persons to ethical standards".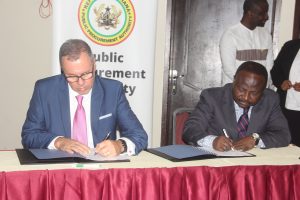 He said that this partnership with Commerce Edge would be centred on the broader perspective supply chain management so as to bring all industry players within the various chain of activities that complements the effective management of the supply chain function. According to him, "procurement is certainly a major component of the chain of activities within the Supply Chain framework but we will be unable to attain the full benefits of its functionality until we align it with other equally essential components of the supply chain namely-Stores and Inventory Control; Transport and Distribution; Procurement/Production Planning and Contract Management".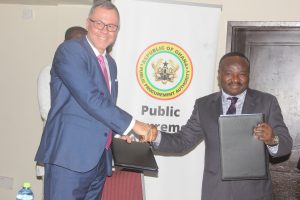 Some of the highlights of the MoU include (in broad terms), the Development of a formal local supply chain qualification for Ghana; Certification of Local Practitioners; Work based integration programmes integration of online platforms; Procurement and Supply Competency Assessment Tools, Short courses and Work-based integration; Publication of Procurement Journals and the organisation of an annual West Africa Procurement & Enterprise Development Summit.
Mr. Adjei intimated that the three (3) recognised Procurement and Supply Chain professional bodies namely-The Chartered Institute of Supply Chain Management (CISCM), Chartered Institute of Procurement and Supply (CIPS), Ghana Branch and the Ghana Institute of Procurement and Supply (GIPS) would be actively involved in this collaboration and would be strongly represented in all committees of the Certification and Competency assessment programmes.
Source: Public Procurement Authority