Following the launch of Ghana's Electronic Procurement System dubbed "GHANEPS" by the Vice President H.E Dr Mahamudu Bawumia on April 30, 2019, the Public Procurement Authority continues to strive in its efforts to digitize the public procurement in the country.
This comes in the wake of Ghana's national agenda to digitize the economy in order to facilitate the delivery of government services, formalize the economy and deal with matters of corruption. This new era of using Information Communication Technology (ICT) for delivery of public service can also be found in other public services such as the Ghana Revenue Authority (GRA), Registrar General's Department, Judicial Service, and Immigration Service among others. Ghana's Electronic Procurement System forms part of a wider Public Financial Management Reforms (PFMR) Programme.
To date, five (5) entities namely the Department of Feeder Roads, Ghana Cocoa Board, Ghana Health Service, Korforidua Technical University and Tema Metropolitan Assembly have been running the system on a pilot test. Statistics of their performance on the system are as follows:
| | | | | |
| --- | --- | --- | --- | --- |
| PPE NAME | # PO* Trained | Users GHANEPS | Procurement Plan Uploaded | Tenders Published |
| Department of Feeder Roads | 3 | 25 | Yes | 3 |
| Ghana Cocoa Board | 3 | 9 | No | 0 |
| Ghana Health Service | 3 | 1 | Yes | 2 in progress |
| Korforidua Technical University | 3 | 15 | Yes | 2 (draft) |
| Tema Metropolitan Assembly | 3 | 20 | Yes | 3 |
It is with joy that the Authority wishes to announce that beginning December 2019, an additional 20 selected entities are expected to undergo a series of onboarding activities including training and Go-Live on the system.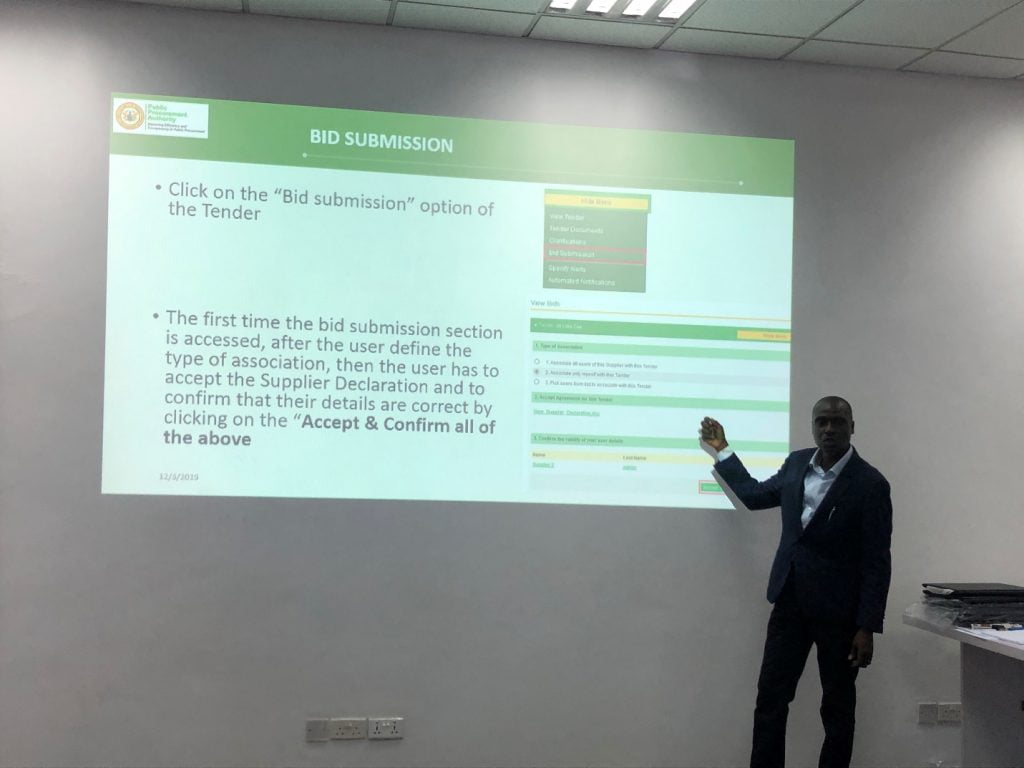 So far, the implementation has been relatively smooth with the exception of a few challenges which predominantly borders on change management and the inability of entities to fully embrace the e-Procurement System. A few practitioners and officers are skeptical about the system and its ability to run smoothly whiles Suppliers, Contractors and Consultant are being trained in readiness to use the system. To this end, the Authority is embarking on-site visits to these entities to interact with them and provide Go-Live Support needed for smooth implementation.
GHANEPS is being supported by the World Bank through the Ministry of Communications under the e-Transform Project. To maximize the benefits of the system, a total of 220 selected entities are expected to Go-Live by December 2020.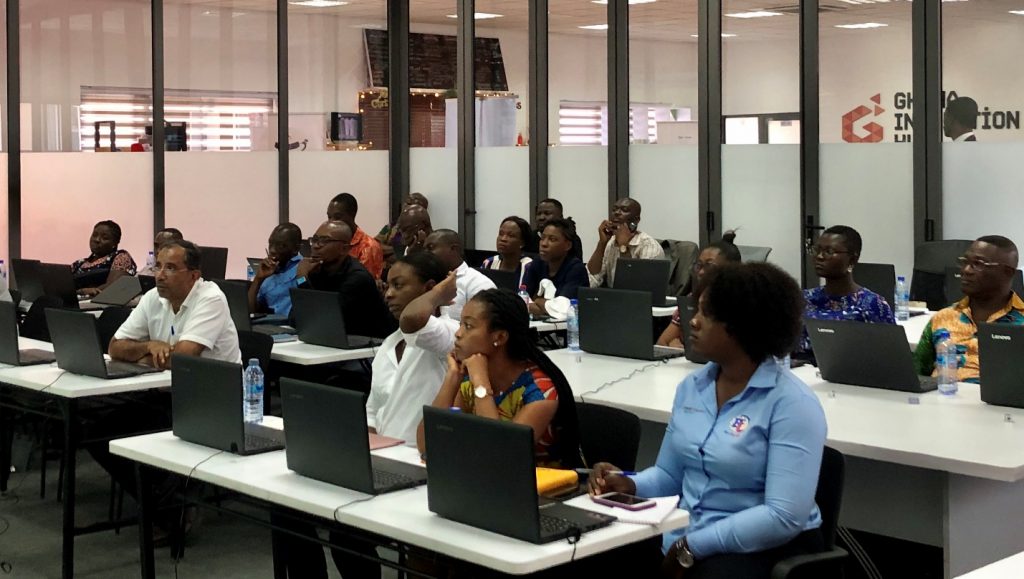 The system is legally covered by the Public Procurement Act 2003, (Act 663) as amended, the National Information Technology Act, 2008 (Act 771), the Electronic Transactions Act, 2008 (Act 772 and the Data Protection Act, 2012 (Act 843).
The benefits of the implementation of this system include, transparency in government procurement, increased access to procurement information and transactions as well as create fewer opportunities for corruptive, collusive, fraudulent and coherent practices.
Source: Public Procurement Authority