According to a World Bank Group Study on Local Content Policies in 2013, Local Content requirement is a regulation that provides for a specific fraction of final goods, works and services to be procured domestically.  Some nations include other parameters in their local content definitions by requiring that some proportion of national ownership in the production or manufacturing of goods or the provision of services. Others also view local content as the added value brought to the country in the activities of its industrial sector through the participation and development of the local people and businesses through goods, services, technology, capital and research capabilities. Local Content policy in its entirety therefore serves as a framework that maximizes the level of usage of local expertise, goods, services, businesses as well as financing.
Many countries across the world have enacted specific content policies and regulations in order to protect and promote their local economies.  Some are skeptical about its relevance, citing a number of possible challenges such as corruption, financial constraints and local human resource capacity that could hinder its progress.  However, there is a growing consensus that local content policies are crucial for the economic growth, development and competitiveness of economies through the promotion of the utilization of local human and material resources, the transfer of knowledge and technology to the locals engaged by economic actors in these economies.
Countries that share in this view believe that the achievement of economic growth lies in the strength of the private sector. They therefore recognize that this can be made possible by supporting the growth of the Small and Medium Enterprises (SMEs).  What have contributed to this belief are the many success stories of nations across the globe that have attempted these policies.  Nigeria has chalked some success in its Oil and Gas sector where currently thousands of Nigerians have been employed and trained.  Local suppliers have also been built up to handle various activities under its projects (https://guardian.ng/energy/nigerias-success-story-of-local-content-policy).  Brazil also has gained significant milestone in its Oil and Gas Industry which has led to financing for Brazilian companies, training of locals, technology transfer and research and infrastructure development (Institute of the Americas Report, Sept.2017).  Other examples include the Black Economic Empowerment (BEE) of South Africa intended to provide a redress for the inequalities of Apartheid by giving certain previously disadvantaged groups (Blacks, Coloreds, Indians, and Chinese) of South African citizens economic privileges previously not available to them. (https://en.wikipedia.org/wiki/Black_Economic_Empowerment).
Ghana's Efforts In Local Content Policies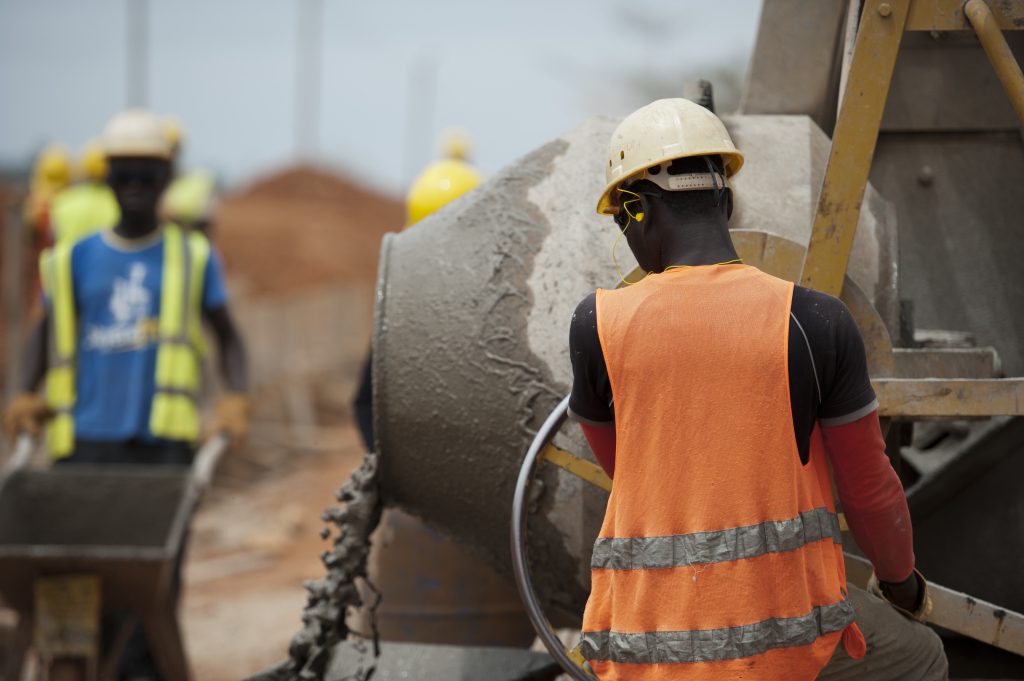 In Ghana, successive governments have over the years enacted many local content measures and policies in the various sectors of its economy which include Fishing, Mining and Energy  with the Oil and Gas sector being the most prominent in the use of its local content policy stemming mainly from the discovery of oil in  commercial quantities. These measures are often framed in the form of a stand-alone local content or captured as provisions in key Acts such as the Minerals and Mining Act, 2006 (Act 703), Petroleum Commission Act, 2011 (Act 821), Petroleum (Exploration and Production) Act, 2016 Act 919, Fisheries Act, 2002(Act 625) and Fisheries (Amendment) Act 880, The Energy Commission Act, 2016 (Act 933) ,Ghana Shipping Amendment Act, 2011 (Act 826) and Public  Procurement Act 2003 (Act 663) as Amended.
Sections 44 and 60(1) of the Public Procurement Act 2003 (Act 663) as Amended encourages the use of locals in National Competitive Tendering (NCT)procurement and makes provision for Margin of Preference respectively.  Section 60(1) provides domestic suppliers with an advantage  with respect to the evaluation of tenders by being awarded additional marks for using local inputs.  The rationale behind all these provisions and policies is to protect Ghanaians and local businesses in order to build the local economic activities at the same time promoting investment in the country.
Efforts to have a National Local Content Policy that would cut across all sectors in Ghana are underway. Currently, the Ministry of Trade and Industry is heading a multi-sectoral committee working on the Policy Document. This when passed is expected to make it compulsory for foreign investors to partner with local businesses.
Another area of local content provision which is gaining momentum in the Ghanaian economy is the 30%  of the 70% of Public Procurement  contracts reserved for Local Sector for the marginalized groups in the country particularly Women and Youth groups as well as Persons  with Disabilities (PWDs).  This is in line with the Akuffo Addo-led Government plans to reserve 70% of such contracts to local businesses as part of efforts to increase employment and create a self-sustaining economy.
In view of this, a day's Consultative Workshop was held recently in Accra to solicit inputs from stakeholders.  The Minister of State in-charge of Public Procurement, Hon. Sarah Adwoa Safo in her address indicated that the policy was at its final draft stage and when passed into law would require all managers of public funds of to reserve 30 % of procurement to women and marginalized groups. Ghana stands a great chance of making significant gains when this policy is passed into law.  Nations like Kenya, South Africa and Tanzania also have developed such policies which are yielding significant results.
Source: Edwina Safee Boafo