The Public Procurement Authority (PPA) on Tuesday 25th October 2022 held its training programmes on Sustainable Public Procurement (SPP) at the Erata Hotel in Accra. The training programmes would help procurement practitioners purchase goods, works and services that will reduce adverse environmental impact and help achieve sustainable goals.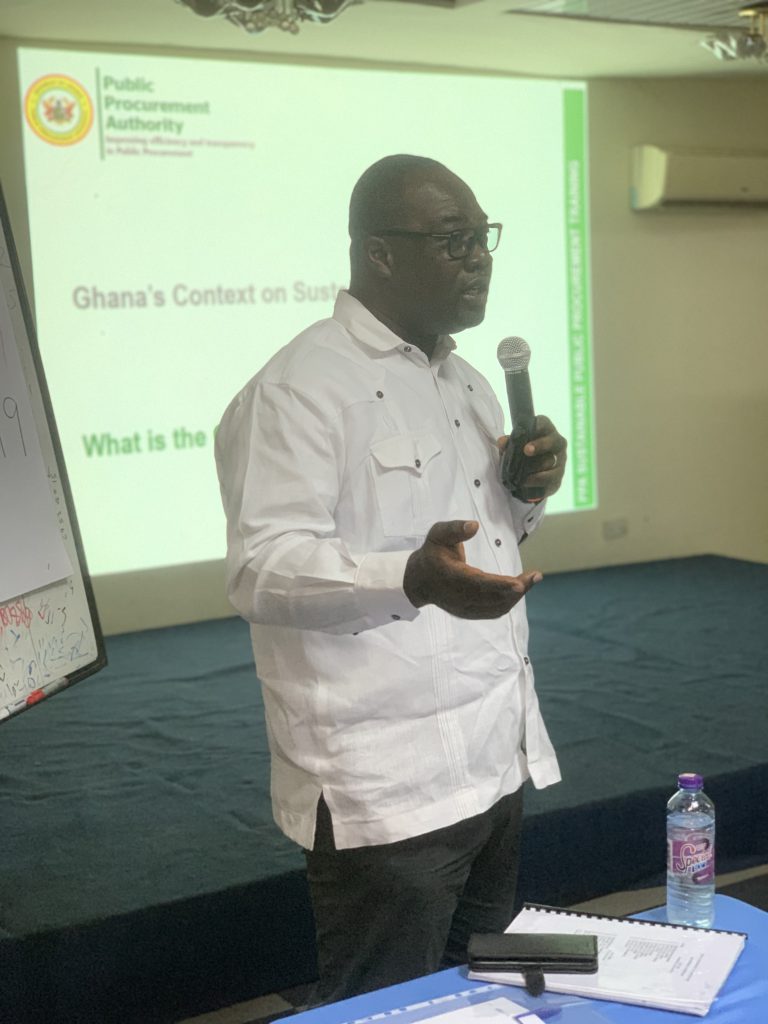 Speaking at the opening ceremony, Mr. Frank Mante, the CEO of the Public Procurement Authority (PPA) said, the impact of sustainable procurement should be considered by all practitioners because of the greater benefits not only to organizations but also the country thus minimizing the damage to the environment. He advised practitioners who do not have a SPP plan to consider it, and those who have an SPP plan in operation should improve its existing practices.
"Operationalizing Sustainable Public Procurement (SPP) is an opportunity to move the country towards innovation and sustainability. Countries who have dedicated their time and resources towards sustainability are achieving great rewards and Ghana can also achieve its sustainable goals through public procurement" he stated.
The participants of the two-day workshop were taken through topics such as Understanding the Sustainability Principles, Overview of the SPP Policy for entities, The need for SPP, Life Cycle Impact Mapping and Product Specification, Supplier Selection, Tender Evaluation and Life Cycle Costing.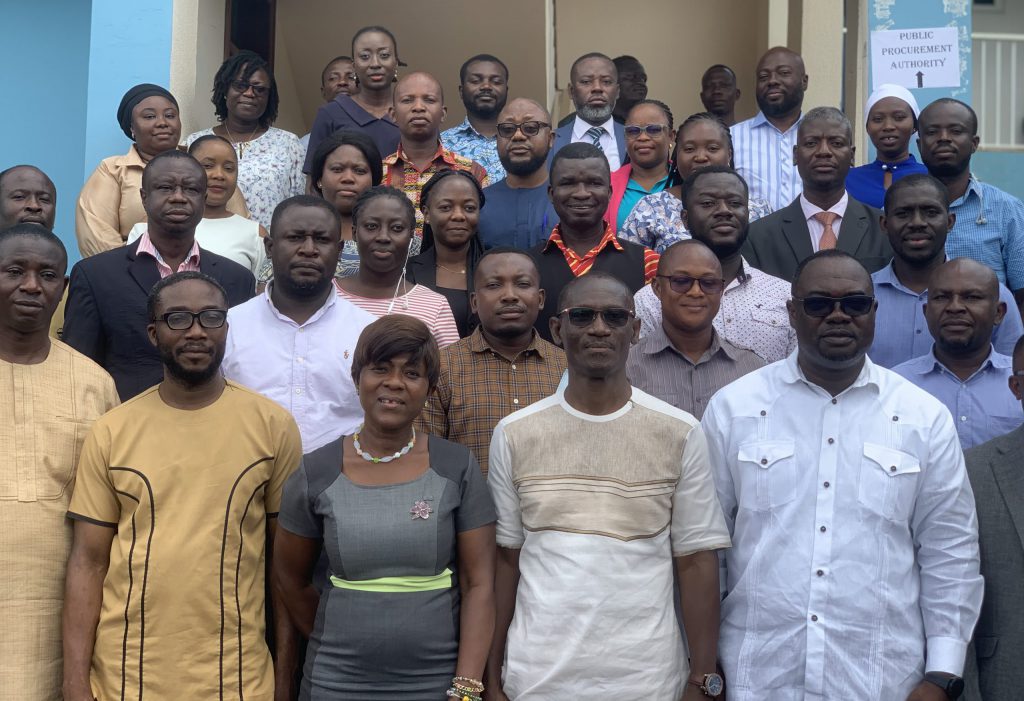 Participants of the training were from entities such as Ministry of Finance, Bank of Ghana, Ghana Exim Bank, Ghana Civil Aviation Authority and Lands and Natural Resources among others.