The Health Sector has made significant strides in its quest to ensure that appropriate products are available for service delivery at all levels. However, there are weaknesses inherent in the process of procuring goods, services and works in the Sector that need to be addressed. The Public Procurement Authority Assessment exercise in 2016 revealed a number of weaknesses in some health facilities visited. For each of the issue discussed below there are corresponding opportunities that can be adopted to ensure an efficient and effective procurement system.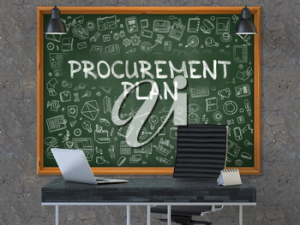 Inadequate Procurement Planning: One major weakness faced by many Procurement Entities is inadequate procurement planning leading to unplanned expenditures. There have been many instances where actual procurement transactions do not correspond with what has been stated in the entity's approved Budget and Procurement Plan. This is as a result of inaccurate forecasting of consumption rates of items. These facilities in some cases procure less, break bulk or exceed their requirements. The User Departments are mostly blamed for such inaccuracies. To ensure prudent management of budgets as well as an effective and efficient procurement process in the Health Sector, adequate planning and prioritization of needs by each procurement entity is very important. Funding for procurement in the Health Sector is insufficient to meet all requirements; therefore the scarce financial resources must be channelled to ensure that, the prioritized needs are adequately met before spending on less essential procurement needs. It is understandable that emergency procurement resulting from disasters such as flood, fire, storm and epidemic does occur, however, such situations can be managed judiciously. The Procurement Unit is expected to play a facilitating role in the forecasting of requirements from various User Departments. There is the need for entities to properly package their medicine and non-medicine items including furniture and equipment to reap the benefits of economies of scale. The size of the package should be large enough to encourage competition among qualified tenderers and enable entities to buy at the right price. The use of the Framework Agreement with the establishment of predetermined minimum and maximum quantities, with the suppliers having prior knowledge of the maximum quantities that they are obligated to provide can help address the problem of shortages. There are also tools available on the PPA website to guide entities in the preparation of their Procurement Plans. For instance, there is a database on common user items price list as well as a Unit Cost Infrastructure Budget tool. These tools aim at ensuring that prices quoted in the Procurement Plans are realistic.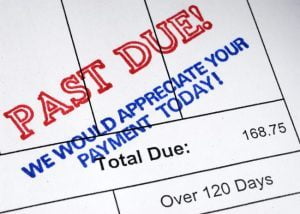 Delayed Payments: Another weakness that was identified in most health facilities is delayed payments due to inadequate funding for the operations of these facilities. Majority of the entities can testify that due to inadequate funding there are usually delays in the payment of suppliers/consultants/ contractors after a successful execution of contracts. There is also a delay in reimbursing facilities by the National Health Insurance Scheme which sometimes goes beyond six months. These delays affect the lead times and increase costs of goods, works and services offered by service providers who factor in their costs of borrowing from Banks in subsequent tenders. Also, due to delayed payments, most service providers are unwilling to respond to the tenders of entities owing them, subsequently hindering competition among tenders. In addition, entities are unable to obtain logistics (such as computers, photocopiers, office cabinets and printers) needed by persons involved in the procurement process due to inadequate funding. This impedes the smooth running of the procurement system. For Procurement Entities to overcome this weakness, efficient and effective measures need to be adopted in the execution of procurement transactions. Entities need to be well resourced to aid in smooth operations. Also, once entities are aware of their cash flow challenges, they could go into framework arrangements with service providers, especially suppliers of essential medicines. Call offs will then be made anytime items are needed and availability of funds determined. Again, entities in curbing this weakness could ensure accurate forecasting of requirements to reduce waste in the procurement system. Procurement Units should take up the challenge of realizing savings in their procurement systems.
Delivery: Several health facilities especially those in remote areas face delivery problems. These facilities lack the appropriate transportation resources to convey medicine and non- medicine items. Bad roads and location of these health facilities make it difficult to transport commodities in the right condition from the central level to the service delivery points. There are instances where suppliers also leave items at the lorry stations for entities to pick up. The staffs of such facilities end up commuting long distance to access these essential commodities for their facilities. Given the nature of most roads in remote areas, an effective and efficient distribution system in the Health Sector will aid in mitigating the challenge of accessing essential health care products by health facilities.
Interferences: Furthermore, there are interferences from other internal stakeholders which also cause delays in the execution of contracts. Such interferences occur mostly because these individuals are not well informed on how the procurement process should be carried out to ensure Best Value for Money. They undermine the roles of the Procurement and Supply Chain Practitioners/Professionals. Again, evidence shows that some entities do not have Functional Procurement Units. The procurement staff are either not qualified or inadequately equipped with the knowledge of Public Procurement rules and procedures. This makes it easier for other staff to interfere with their roles. Entities in tackling this weakness could organize capacity building programmes for all stakeholders in order to enhance their participation in Public Procurement.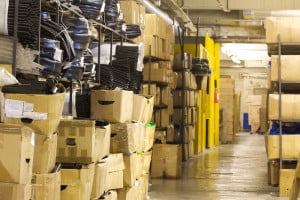 Poor Inventory Management and Control: Inventory management and control is an important function of the Supply Chain system of the Health Sector, however, over the years it has received less attention. Efficient management of inventory in most healthcare facilities in Ghana is lacking. Most healthcare facilities lack adequate space in their storehouses; poor layout of some storehouses, lack of well-furnished facilities such as shelf, pallets, and refrigerators to store cold chain items among others. Apart from the facilities, there is also a lack of trained personnel who have the requisite knowledge in stores operations and inventory control managing the stores. It is important to note that, an optimal management of the inventory would allow important savings in the Sector. When best approaches are used, there will be efficiency leading to cost reduction without reducing the level of the service offered to patients. In conclusion, the Authority is aware of efforts by the Ministry of Health and Ghana Health Service to address the issues discussed above. The Service in 2017 revised its Procurement Procedure Manual and subsequently trained some officers on its usage. However, much emphasis must also be put on the stores function in the Health Sector. There is the need to get an operational manual for the stores operations, introduce efficient techniques to improve inventory management and control, effective distribution systems and above all build the capacity of staff managing the stores in proper inventory control systems and techniques. As part of efforts to make universal health care available to all Ghanaians, the Ministry of Health has signed a Letter of Intent to deploy drone technology for a secure, reliable and timely delivery of essential health care products to hospitals and other health facilities. The Authority is hopeful that such interventions will in the long run address if not all, most of the weaknesses in the procurement system.
Edwina Safee Boafo
Capacity Development Officer