Hon. Samuel Sallas-Mensah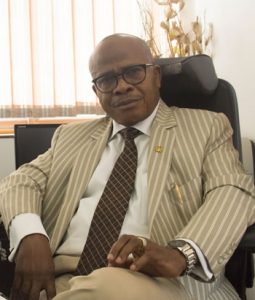 An Accountant by profession, he holds a Bachelor of Business Administration Accounting Major) from the Wharton Business School, University of Pennsylvania, Philadelphia, [1977), a member of the American Institute of Certified Public Accountants (CPA 1979), The Institute of Chartered Accountants, Ghana CA 1993) and the Ghana Institute of Taxation (1986).
He has distinguished himself as the Member of Parliament of Upper West Akim Constituency for 16 years from 1993 to 20og and chaired the Finance and Public Accounts Committee of Parliament. Before joining the Public Procurement Authority, Mr. Sallas-Mensah was the Executive Secretary to the Revenue Agencies Governing Board. He is a seasoned public and private sector official, having operated in various Procurement and substantive capacities. He was a member of the Government Transitional Team on Economy & Finance (Jan. 2009 to April 2009).